Ultra-Staff EDGE Mobile
Ultra-Staff EDGE goes everywhere with high energy professionals that don't want to miss a beat.
Driven by the cloud, technology must offer the agility demanded by users "on the go".  Never miss an opportunity to compete at maximum capacity. Offer your staff, employees and clients, mobile options to promote engagement and opportunity. Custom branded.
Request A Demo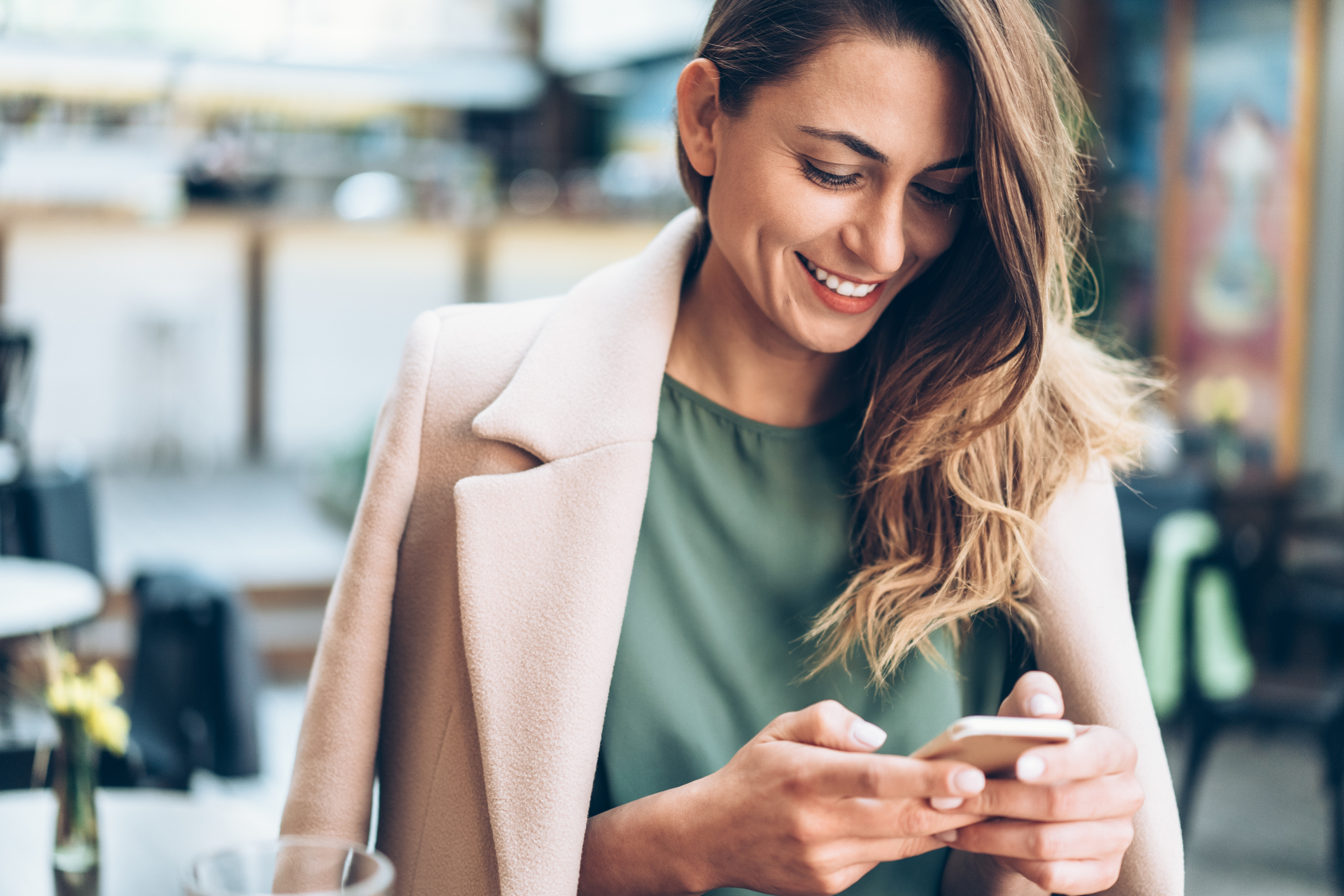 Uncomplicate productivity and communication.
Onboard candidates with a mobile application and e-sign forms
Candidates can view and apply for jobs via mobile
Employees can enjoy all of the benefits of the Employee Portal mobile optimized
Employees can accept or reject jobs from their mobile device
Conveniently display employee schedules and map their way to the job site or interview
Allow employees to cancel assignments in an emergency or indicate a late start
Clients can effortlessly utilize Client Portal options using their mobile device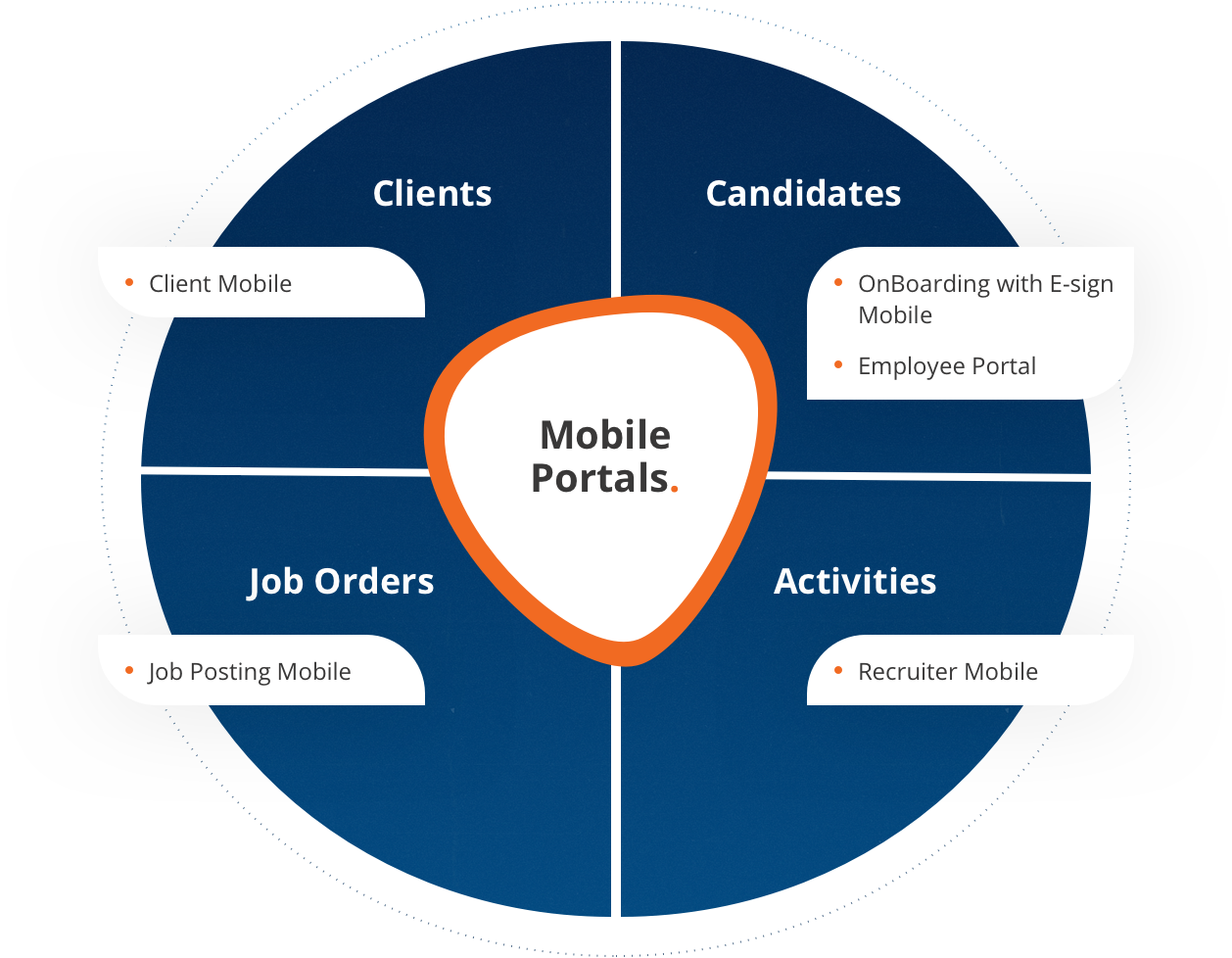 Provide your staff with Recruiter Mobile to transform the speed at which they respond to requests
Your recruiters can access employee, client, job and activities from their mobile device
Phone dial and email launch
Note and appointment entry
Resume review
Order entry and order fill
Easy Search Tools
Map to client locations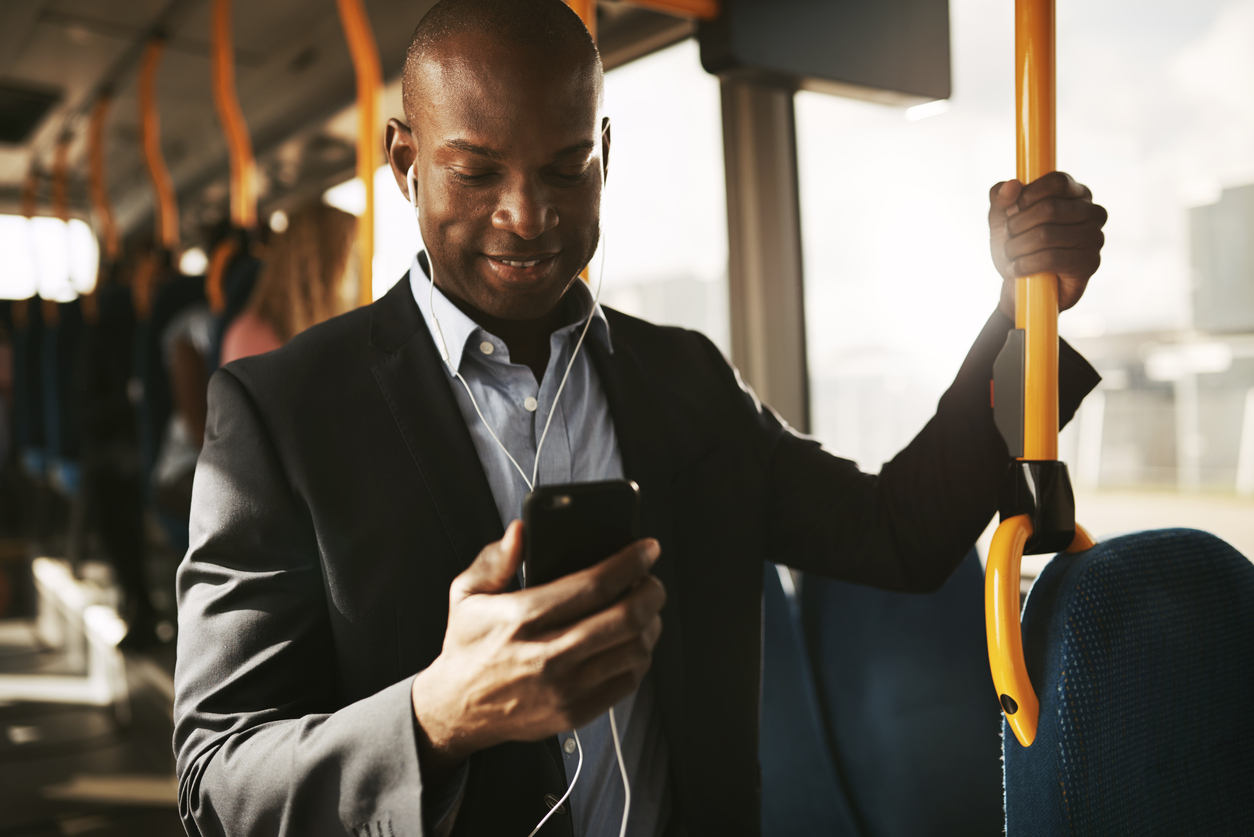 Mobile Tools
Employee Mobile
Designed to run on any mobile device. Empower your employees as they conveniently utilize a variety of functions. Keep engaging them with this custom branded tool. Give them all of the options of the Employee Web Portal and more from anywhere and anytime.
Client Mobile
Take customers service to a news level by providing your clients access to the Client Portal with a mobile device. Mobile access for clients is a terrific way to set yourself apart from your competitors. Use this customizable mobile option, fully branded, to offer your customers an experience second to none.
Job Portal Mobile
Why lose candidates with a non-mobilized job post? The Ultra-Staff EDGE job portal will automatically mobile optimize when it detects that your candidate is using a mobile device. Direct them to the mobile optimized OnBoarding with Forms module for convenience that only happens when you anticipate a mobile need. When candidates apply, they are immediately associated in Ultra-Staff EDGE with the job they applied for. Employees can display on your dashboard as soon as they come in!
OnBoarding with E-forms Mobile
The OnBoarding Portal offers significant strides in candidate recruitment and onboarding. It is a paperless process that can be customized to whatever level is appropriate. You can offer a quick apply email entry and resume upload or an intense application process with several customized e-forms. Video's and quizzes; documentation and profile picture upload are available and so much more! Everything is available in a great looking mobile format.
Frequently Asked Questions
We've put together the most common questions we get asked about Ultra-Staff EDGE. If you have a question that you can't find here, please contact us directly for more information.
Contact Us
Great question! Ultra-Staff EDGE offers a full contact management solution including pipelines, quota tracking, intense search tools and an integration with popular marketing automation products for a full-service model.
Yes! Produces standard or customized financials by EIN.
Automated Business Designs is completely focused on the staffing industry. ABD is the most experienced partner, having serviced the industry since 1982.
ABD customers are hosted at a highly secure data center with strong protocols and cloud management for security and high uptime.
ABD services a wide range of staffing from day labor to high level direct hire placement. Ultra-Staff EDGE's customizable interface contains tools for every level of staffing.
You Won't Miss a Beat with Ultra-Staff EDGE Mobile