Labor Dispatch Module
Is your business model engaged in the complex day labor / day pay milieu?
Day labor presents a unique series of events that can be handled smoothly with the Ultra-Staff EDGE Labor Dispatch Module.  The Labor Dispatch Module handles everything from registration to dispatch to a paycheck at the end of the day.
Learn More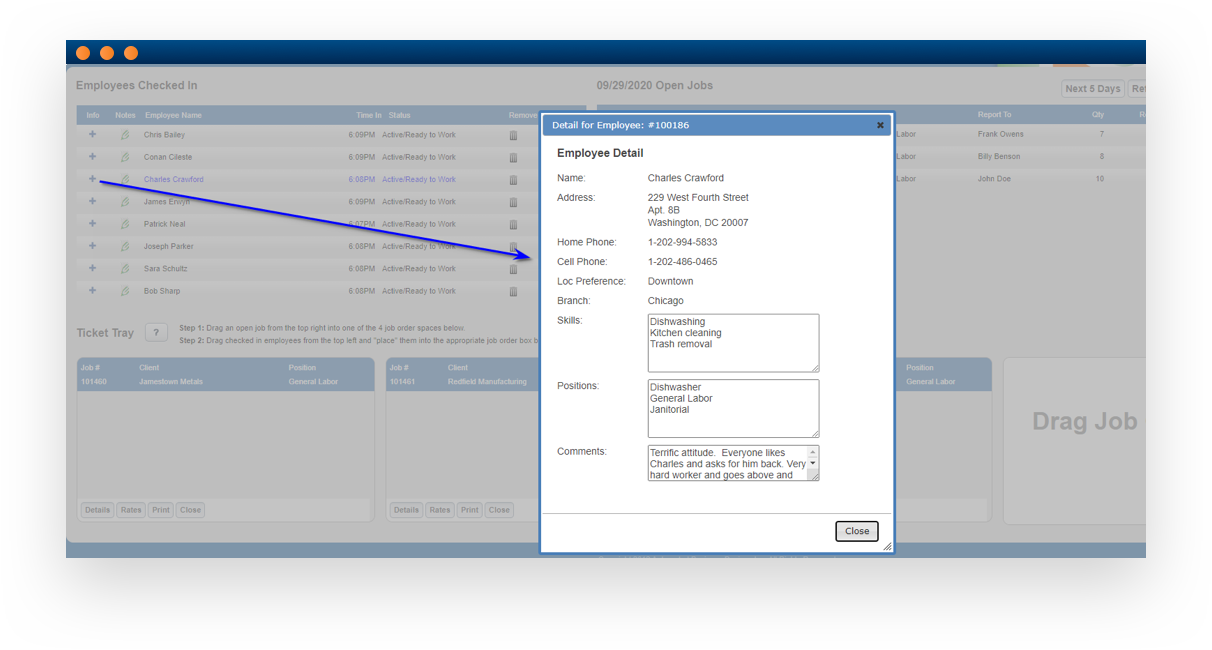 Features that help you get people to work quicker.
Secure and easy check-in for employees in multiple languages
Check-in information immediately transmitted to dispatchers
Dispatchers match employees with jobs with drag and drop controls
Job requirements such as boots, goggles, etc. are accounted for
Work tickets are printed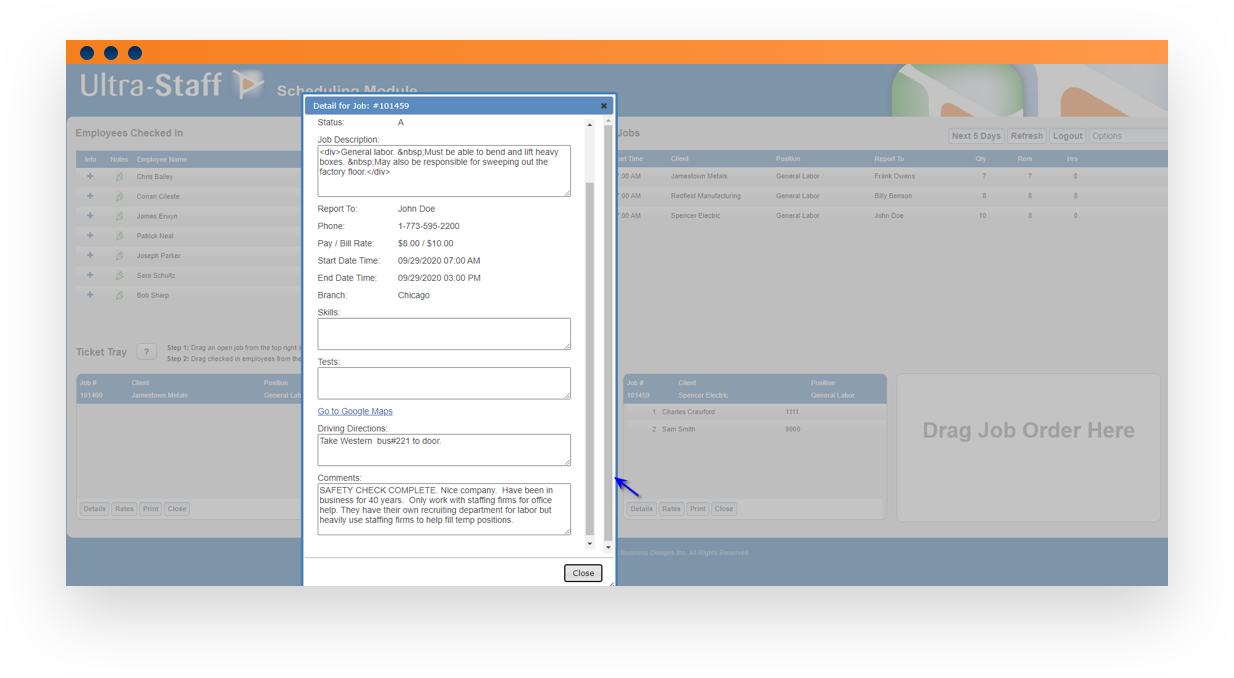 Pay employees at the end of the day.
Print checks on demand when workers return at EOD
Ability to book for next day
All accompanying payroll reports and postings seamlessly occur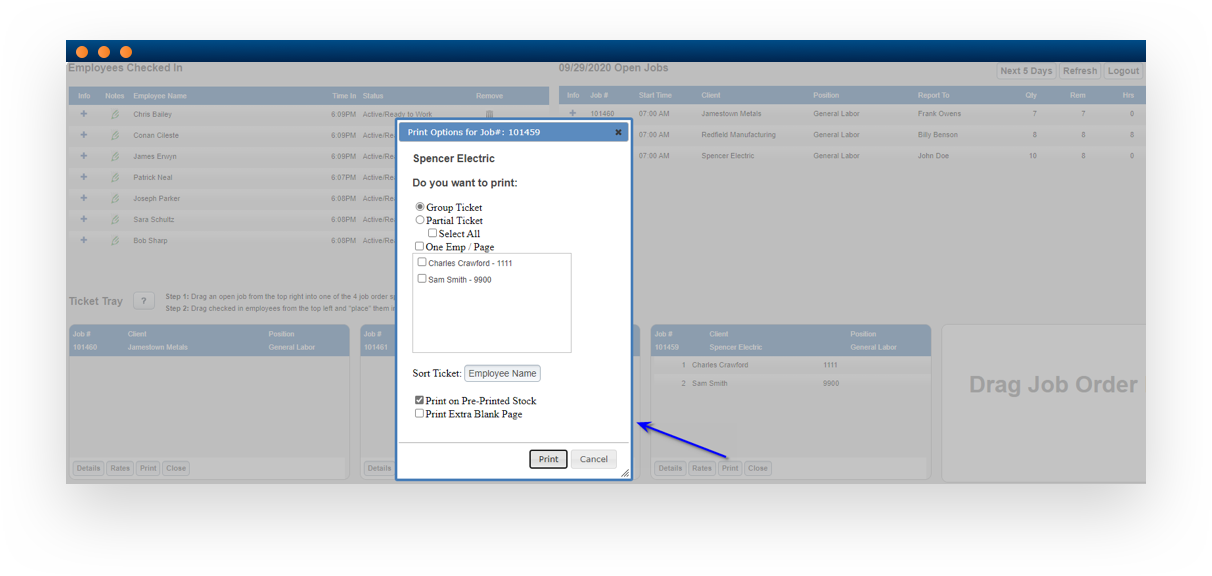 The Labor Dispatch Module Keeps Your Dispatchers and Employees Smiling
Check-in is electronic and simple to use.
Employees will enjoy using the simple and uncomplicated check-in. They can select from multiple languages to fit their comfort level. The check-in streamlines the process reducing waiting time.
Dispatch with ease.
Dispatchers will immediately be notified of which employees are waiting to be serviced. With the simple drag-and-drop, dispatchers can assign employees to jobs quickly. Equipment requirements are displayed and single or group work tickets can be printed on demand.
Pay with ease.
Checks can be printed single or in batch when workers return at the end of the day to collect payment. All accounting and payroll reporting is accounted for.
Frequently Asked Questions
We've put together the most common questions we get asked about Ultra-Staff EDGE. If you have a question that you can't find here, please contact us directly for more information.
Contact Us
Great question! Ultra-Staff EDGE offers a full contact management solution including pipelines, quota tracking, intense search tools and an integration with popular marketing automation products for a full-service model.
Yes! Produces standard or customized financials by EIN.
Automated Business Designs is completely focused on the staffing industry. ABD is the most experienced partner, having serviced the industry since 1982.
ABD customers are hosted at a highly secure data center with strong protocols and cloud management for security and high uptime.
ABD services a wide range of staffing from day labor to high level direct hire placement. Ultra-Staff EDGE's customizable interface contains tools for every level of staffing.
The Labor Dispatch Module Will Handle All of Your Day Labor Needs