Data Analytics
Data Analytics with its built-in "AI" is an imperative tool for all staffing companies today.
Visualize your data "in the moment" so that you can react immediately to changing conditions in your business.  From smart dashboards to big data delivered to your email box or mobile device, you can receive the freshest data with a live connection to your database from wherever you are!
Request A Demo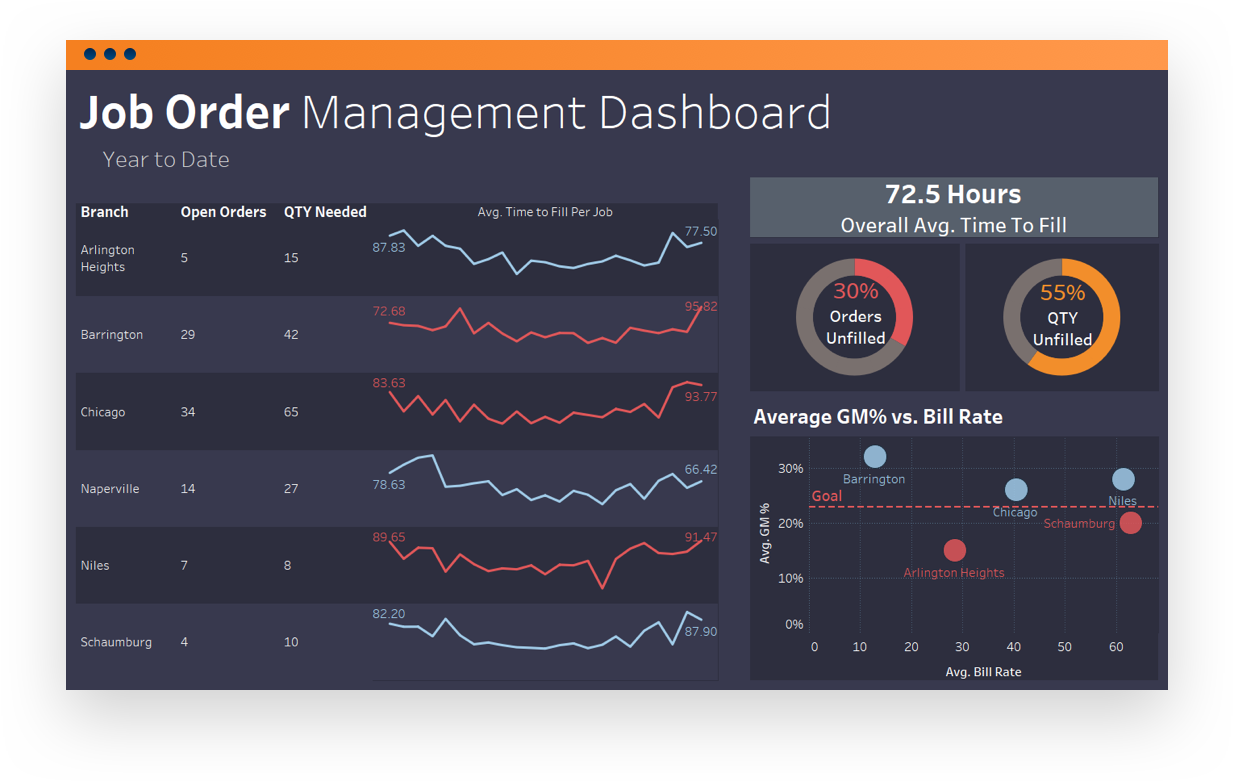 Use the power of your database with these advantages.
A fast connection to your database
Triggered alerts when thresholds are met
Finally, a data visualization tool that is easy to use
Secure slicing and dicing of your big data for "what-if" analysis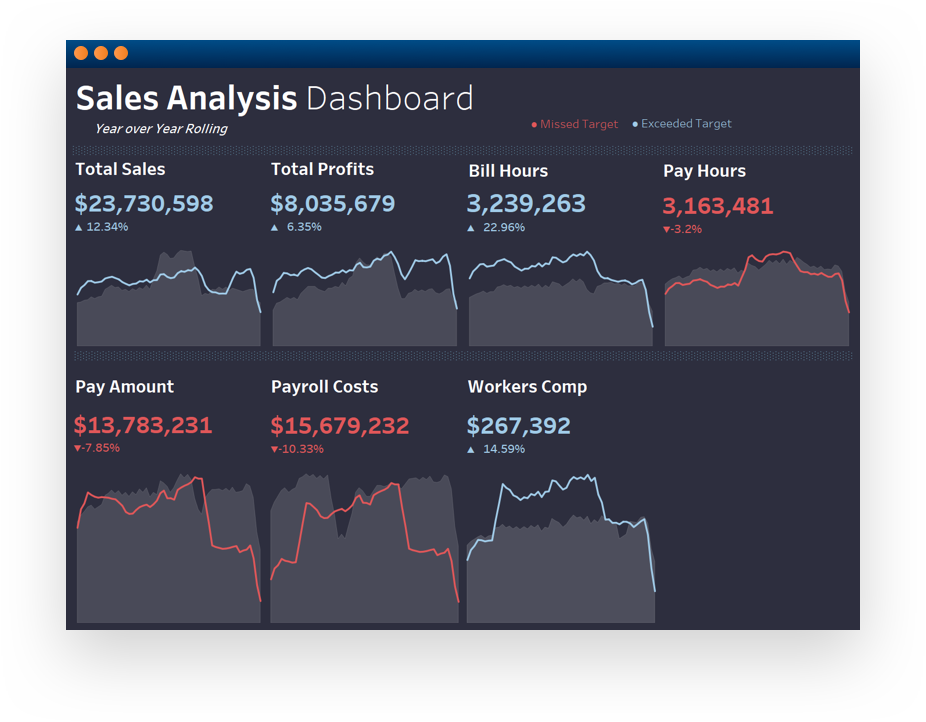 An interactive business tool you can't live without.
Interactive and intuitive
Insights to propel your business forward
Ask deep questions
Collaborate
Make an impact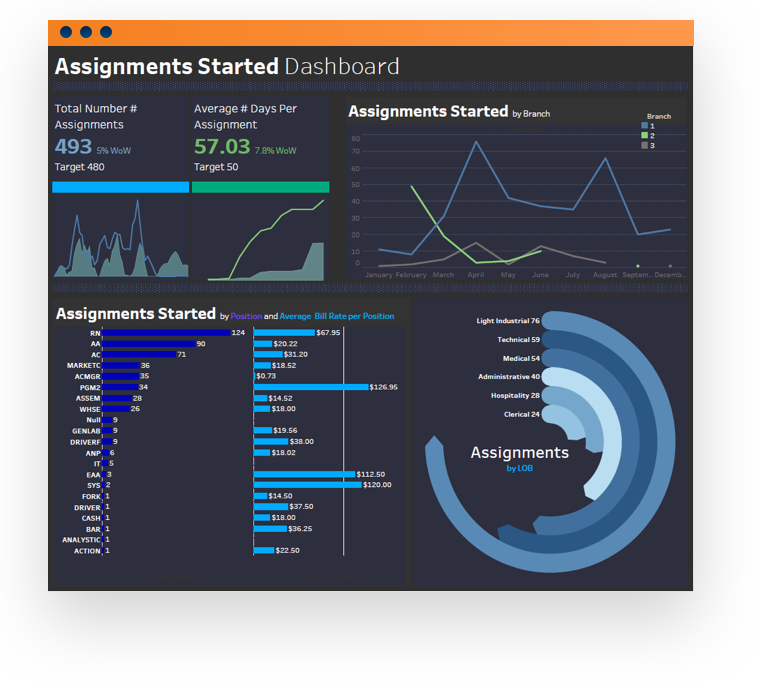 Scaled for the Enterprise
Collaborate
Make intelligent decisions and share dashboards for collaboration at its best. Explore relevant data that tells your story.
Analyze
The data is there and ready to be explored. Use exceptional visuals to answer questions real-time. Business has to be reactive to compete in today's fast-changing environment.
Easy to Use
Tired of having to ask IT for boring reports that don't tell the entire story? Get what you need fast with ABD's easy to use data analytics tools.
Secure Data
Be assured that your data is in a secure environment with permission-only access and delivery.
Syndicate Your Data
With Ultra-Staff EDGE, all of the data you need for your business is securely housed in one data base. Create visualizations that combine front, middle and back office data so that you can see the entire picture in one model. Simply monumental.
Frequently Asked Questions
We've put together the most common questions we get asked about Ultra-Staff EDGE. If you have a question that you can't find here, please contact us directly for more information.
Contact Us
Great question! Ultra-Staff EDGE offers a full contact management solution including pipelines, quota tracking, intense search tools and an integration with popular marketing automation products for a full-service model.
Yes! Produces standard or customized financials by EIN.
Automated Business Designs is completely focused on the staffing industry. ABD is the most experienced partner, having serviced the industry since 1982.
ABD customers are hosted at a highly secure data center with strong protocols and cloud management for security and high uptime.
ABD services a wide range of staffing from day labor to high level direct hire placement. Ultra-Staff EDGE's customizable interface contains tools for every level of staffing.
Drill Deep into Your Staffing Data with Ultra-Staff EDGE Data Analytics